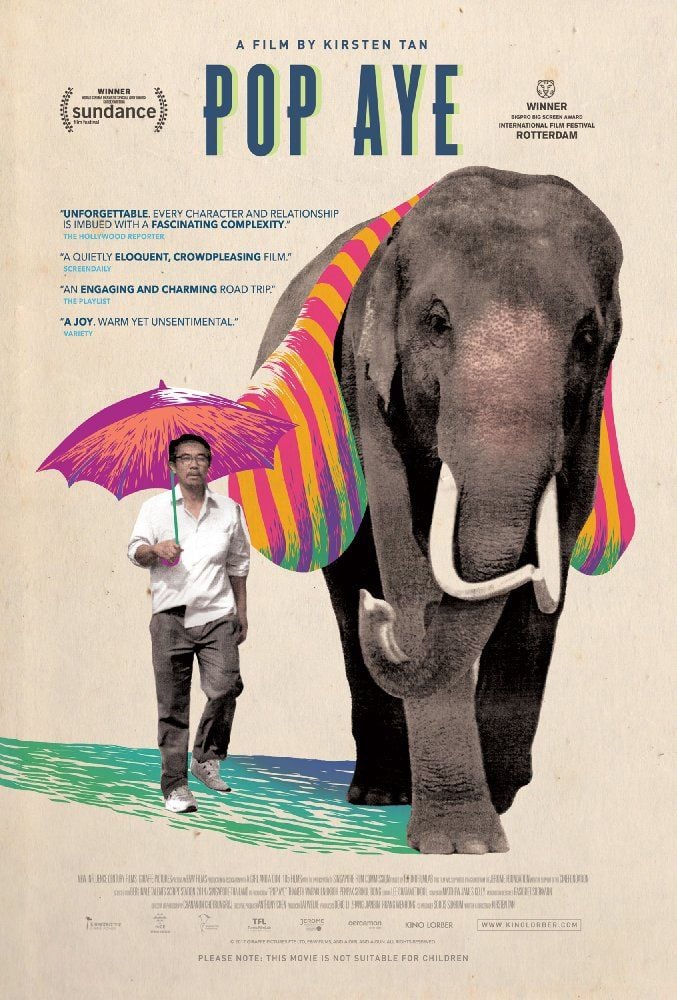 Thursday, April 6th, 2017, 21:30
Beautiful, beautiful movie. A naiveté that stole my heart and made me cry and cry in spite of the (sort of) positive ending. Or maybe it was the elephant.

No, no it wasn't.

Well, not just the elephant. Yes, I loved that pachyderm, and I loved his story, but the magic of this film resides in the narrative style. There's plenty of humor—fine, subtle, often guileless, humor—guaranteed to make you chuckle (and, if you're feeling particularly susceptible, even laugh out loud). But this is a social statement, a critique on the materialistic lifestyles we've somehow managed to convince ourselves we need. And because it is told in such a guileless way, it underlines even more harshly the redundancy of the goals we live and die by.

This is a feel-good movie. Remember to keep the tissues handy at the end, though.